Introducing new durable nitrile gloves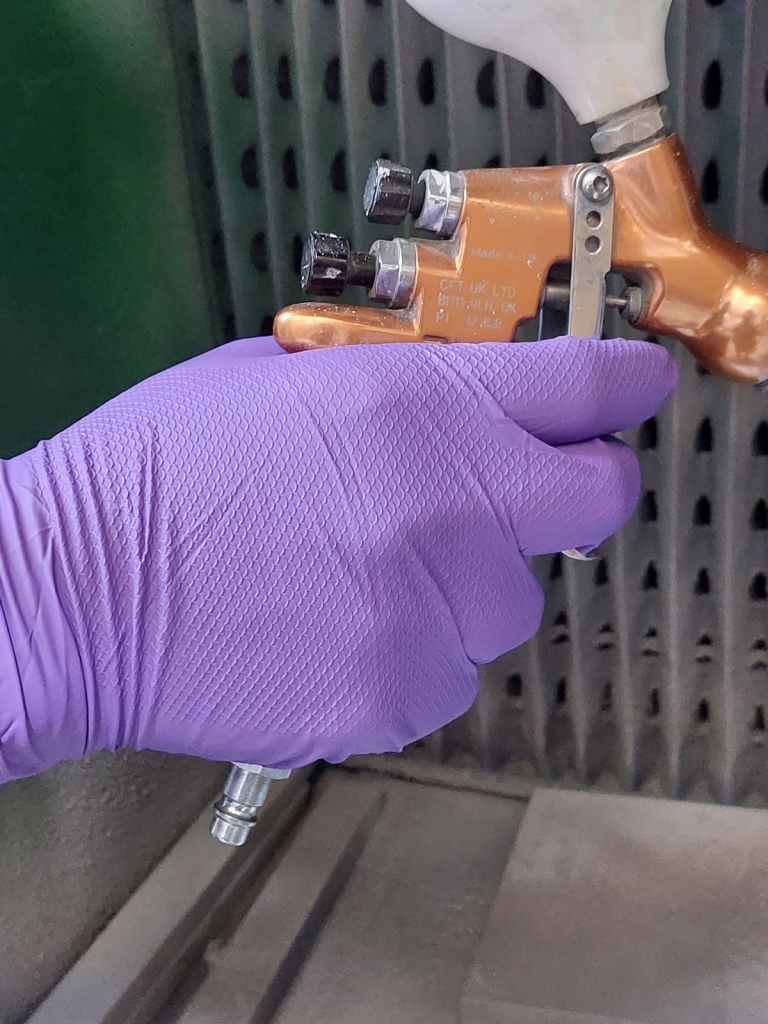 We are delighted to welcome a new selection of premium nitrile gloves to our Consumables range! The new premium nitrile gloves are highly durable, extra strong and long lasting.  
They are specifically designed for the paint spraying market, as well as for the handling of composite materials, engineering and automotive markets. 
The gloves are recommended for extreme comfort and durability, having been thoroughly tested by industry professionals.  
What else can be expected from the premium nitrile gloves? 
Durable 
The nitrile gloves are specially formulated to be robust and resistant to chemicals. They are proven to be stronger than standard disposable gloves. 
Long lasting 
These premium nitrile gloves last up to five times longer than regular disposable gloves. 
Superior grip 
The unique fish scale exterior design provides unparalleled grip in wet and dry conditions. In addition, the internal debossed grip minimises slippage and reduces hand fatigue. 
Latex free 
The non-slip gloves are 100% silicone free, providing a soft stretch that moulds to your hand, as well as being powder free and solvent resistant. 
Long cuff 
The premium nitrile gloves have been manufactured with an extended 3-inch cuff to prevent paint, materials, dust and grime from getting under your coveralls. 
Ambidextrous 
These ambidextrous gloves are quick and easy to put on and available in sizes: S, M, L and XL. Plus, when you order with us before 2pm, you will receive your order the next working day! 
Blue nitrile gloves  
We also stock standard blue nitrile gloves which offer good flexibility and dexterity. 
These synthetic rubber gloves provide good resistance to petroleum, solvents and other chemicals, and resist cuts, punctures and abrasions. 
The ambidextrous gloves are powder free and suitable for those with latex allergies, available in sizes S-XL.  
Workshop consumables 
To complement our wood finishes, abrasives and adhesives product range, we provide a complete range of workshop consumables, which include: 
Masking tapes and rolls

 

Sprayshop accessories

 

Rags and wipers

 

Wood filler and wax sticks

 

Silicone and sealants

 

Cleaning products and packaging

 

PPE

 

Other consumables

 
Call us now to order on 023 9223 3310!