Can I use water-based adhesives for upholstery work?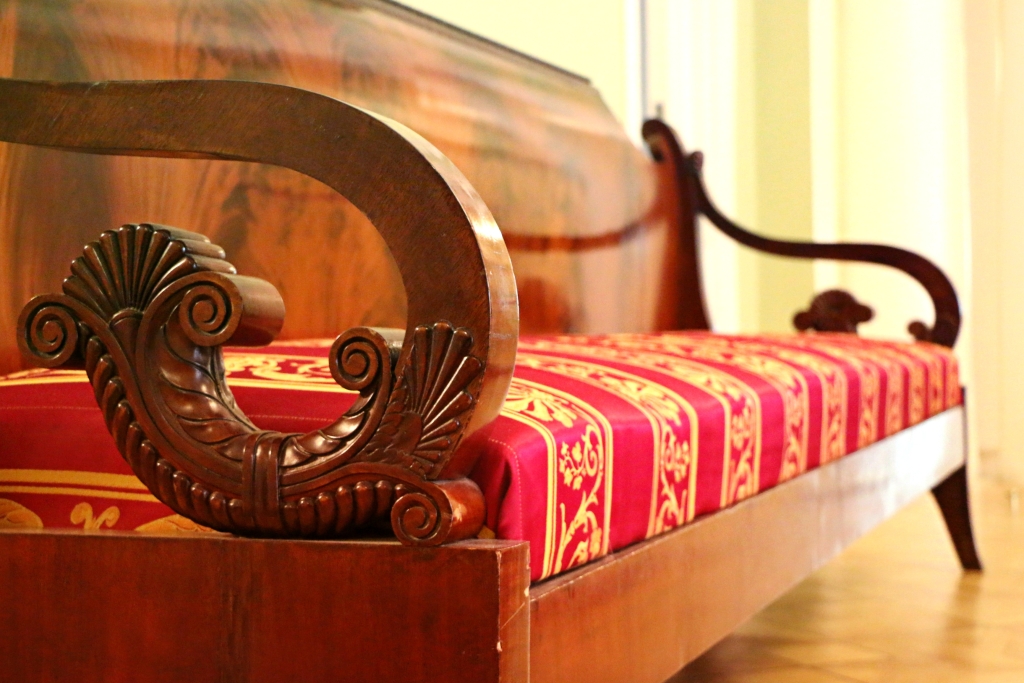 Whilst furniture manufacturers have begun making the shift from solvent-based adhesives to eco-friendly, water-based alternatives for woodwork, the upholstery side hasn't followed quite so quickly.
Do I still have to use solvent-based adhesives for upholstery? Just like woodwork, you can use water-based adhesives for upholstery!
In this blog, we'll look at the many benefits of water-based adhesives and the quality results they produce within upholstery.
What is a water-based adhesive?
This adhesive type contains an organic binder (usually PVAc) that is finely dispersed in water. When this water evaporates or is absorbed into the substrate, the adhesive will be left to bond the two surfaces together.
Furniture and woodworking industries widely use water-based adhesives, as they are particularly good for adhering porous substrates like textiles and wood, for upholstery work.
The benefits of water-based adhesives
High quality
Water-based adhesives provide excellent adhesion to a number of surfaces, including textiles and non-porous and porous wood. They are highly durable and create a permanent bond, ideal for upholstery.
Versatile
Available in different viscosities, water-based adhesives deliver optimal adhesion for a wide range of applications. High flow glues are thin and easy to control, and super-glutinous adhesives deliver a cementing strength, which offers the perfect solution to provide accuracy and strong adhesion for detailed upholstery work.
Easy application
The adhesive is easy to apply and works effectively with rollers, sprays, guns and the immersion process, useful for woodwork and upholstery.
Quick to clean
Water-based adhesives don't adversely impact rollers and other equipment as they dry, as some solvent-based adhesives do. Instead, they can be cleaned easily, which minimises the risk of blockages. Upholsterers can take advantage of being able to easily wipe away any excess adhesive to ensure a high-quality finish.
Safer
Unlike solvent adhesives (which are toxic to humans if airborne contaminants are inhaled and can lead to lung, liver and pancreatic cancer), there are very few VOCs (Volatile Organic Compounds) or health concerns with water-based adhesives. Upholsterers and furniture makers can take time on their projects without experiencing any added health risks.
Sustainable
Water polymers are not toxic or hazardous to the environment like solvent alternatives are.
So, switching to water-based adhesives is much better for the environment and still produces high quality results. Manufacturing sustainable upholstered furniture is also attractive to the end consumer, as the desire for sustainable products continues to increase in popularity.
In addition to this, there is huge pressure to reduce or eliminate solvent use in adhesives, to improve operator safety and limit the negative effects on the environment, so strict regulations are in place. Manufacturers using significant amounts of solvent-based adhesives need to install and maintain expensive solvent extraction systems and pay solvent disposal costs.
Recommended water-based adhesives for upholstery
Redwood are specialists in supplying industry-certified adhesives and have a wide range of water-based adhesives suitable for furniture manufacturers and upholsterers.
We highly recommend the Anchorstik WB283 Waterbased Sprayable Adhesive
This recently launched sprayable adhesive is safe to use and environmentally-friendly. It contains no solvents or isocyanates and conforms to the latest environmental legislation. It's ideal for upholstery, as it can be applied on a variety of substrates, including fabrics and wood, to give an instant high heat resistant bond.
Redwood has also developed innovative, reusable Eco Crates for PVA, as an eco-alternative to traditional IBCs. These sustainable crates can be used again and again!
To find out more about our water-based adhesives, call us on 023 9223 3310.