Everything you need to know about the drying process for water-based exterior paints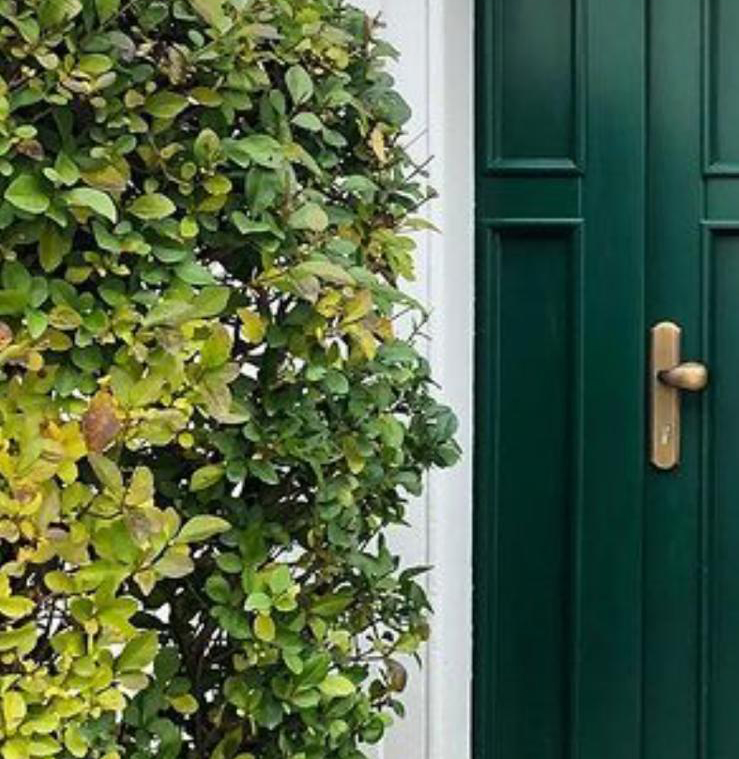 With colder weather fast approaching, we take a look at what happens to water-based exterior paints during the drying process, what to watch out for during colder temperatures and how to speed up drying times. 
What happens during the drying process? 
There are two phases that all water-based paints go through in the drying process, 'evaporation' and 'coalescence', which transforms water-based paints from a wet layer into a dry film. 
'Evaporation' happens under normal conditions, as the volatile liquids evaporate from the paint film. 
'Coalescence' is the process of forming a paint film and takes place when the majority of the volatile liquids have evaporated. 
How to correct defects during the drying process 
It's best to correct any defects with an additional coat once the paint has dried sufficiently, rather than trying to go back over an area and apply more paint. 
Paint that is soft to touch, or leaves an imprint when you push your nail into it, happens when the paint is applied too thickly, and is caused when the top layer of wet paint skins over and prevents the remaining water from evaporating.  
What to watch out for in colder weather 
Colder weather can mean paint takes longer to fully harden or cure. It can also affect the paint's performance and life expectancy.  
Poorer finishing results can be expected when the temperature falls below 10॰C, creating visible film defects when the paint is dry, including peeling and cracking. 
Similar finishing results will be seen on a rainy day, or when condensation from dew is likely to land on the newly painted surface. Special care should be taken to fully dry freshly painted items, to avoid ruining the smooth finish. 
How can drying times be sped up? 
Applying thin coats, instead of one thick coat, will help to speed up drying times.  
Aim to paint on a warm dry day, as optimum temperatures will naturally speed up the drying process.  
Keeping air flowing and using a heater, dehumidifier or fan can also help to speed up drying times. Preventing areas from getting wet or exposed to damaging weather conditions will also help to maintain a high quality finish. 
It's best to read the guidelines provided by the manufacturer, to understand what conditions the paint performs best in. It may also be possible to use additives to speed the drying process up, or selecting paints with proven shorter drying times. 
Faster drying times with Zobel paints 
Exterior wood finishes by Zobel offer excellent durability and an unrivalled high quality finish.  
Zobel paints dry quicker than alternative products, with the 4-hour topcoat, drying completely in 16 hours, compared to others drying in 72 hours! 
Zobel's top quality clear and coloured coatings create a smooth finish which requires minimal sanding and additional coatings, saving you money. 
To enquire about our Zobel range for your next project, call our experienced team on 023 9223 3310 or email sales@redwood-uk.com