How can I sustainably buy adhesives in bulk and improve my carbon footprint?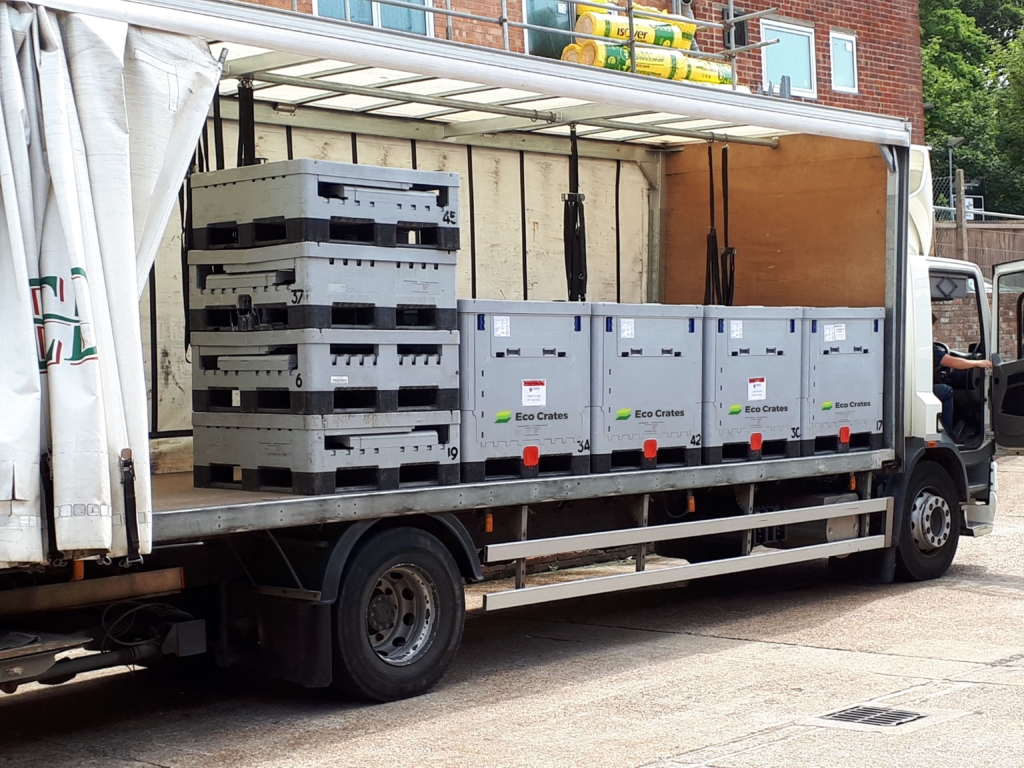 If your woodworking shop gets through a lot of glues and finishes, you've likely puzzled over how you can reduce the packaging waste. 
This is where our solutions can help. 
Sustainable Eco Crates 
Redwood's Eco Crates provide a practical low-waste alternative to traditional intermediate bulk containers (IBCs).  
When you order your adhesives supplied in our Eco Crates, we will collect them from your business free-of-charge, refill them, and re-deliver. It's like an old-fashioned milk round! 
Eco Crates encourage economical usage too. You know how the rigid shells of IBCs mean that you're always left with a residue? Our Eco Crates are fitted with removable inner liners, allowing your staff to get at every last drop of glue.  
Plus, Eco Crates are space-efficient. Like IBCs, they can be stacked with a forklift. But the outer shells of the Eco Crates collapse when the liner is removed, so they're only a third of their previous size. That can make a big difference in your storage area. 
Our Eco Crates are supplied in two sizes: 250kg and 1,000kg. If you are buying a load of 20kg drums at a time but can't stretch to an IBC, then you could use our smaller crate and save using all those plastic bottles.  
Spray cannister adhesives  
Typically, shopfitters and upholsters use traditional spray adhesives supplied in non-recyclable cannisters. But at Redwood, we have launched an economical sustainable bulk sprayable solution, EcoSpray. 
It works in a similar way to cannisters, with a reusable pressure pot which delivers the pressure required to force the adhesive through the spray gun. But EcoSpray adhesive is supplied in either a 20kg recyclable drums or our Eco Crates, which can be poured into the pressure pot, rather than fed through from a pressurised cannister. 
By making the switch to EcoSpray, customers will make long-term cost savings. The pressure pot can be used again and again, and the EcoSpray adhesive is nearly 50% cheaper than cannister adhesive. This innovative adhesive solution is very environmentally-friendly, as the packaging is easy to recycle, unlike  cannisters which can be costly to recycle. 
Redwood has helped many woodworking businesses to reduce their carbon footprints…and we can be a great starting point for your green journey. Give us a ring to learn more.