Celebrations underway here at Redwood
This past week at Redwood has been dominated by the launch of Zobel – our new and exclusive range of exterior coatings, which combine best-in-class finishing along with tangible cost savings for your business.
By now, we hope you'll have heard something about the Zobel range, but you might not be aware of all the details of our glitzy product launch…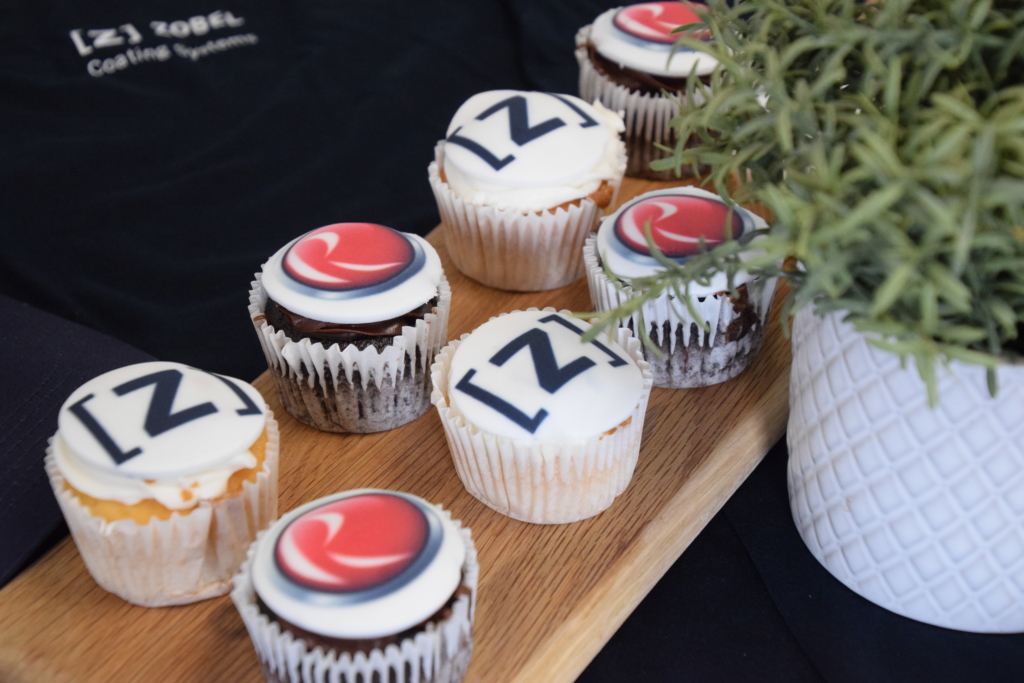 Best of all, we had the amazingly delicious Zobel cupcakes. These taste every bit as good as they look!
If you'd like to try a Zobel product, we have some free samples available. Simply give us a call on 023 9223 3310 or email sales@redwoodinnovations.co.uk.