Redwood add 21 new colours to their Hesse NATURAL-COLOUR-OILS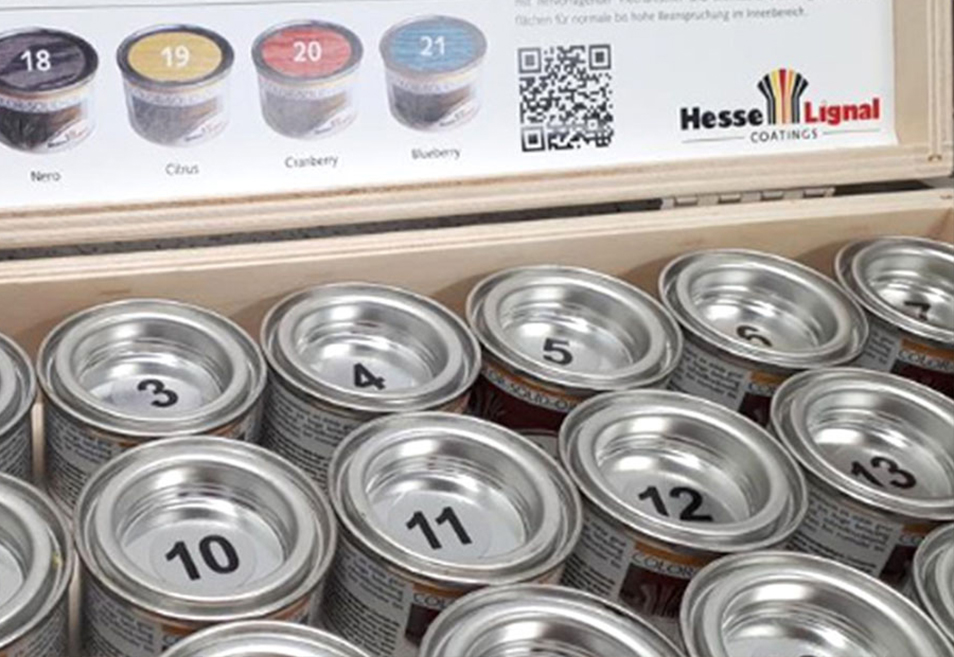 2020 has already gotten off to an excellent start here at Redwood, as we welcome 21 new colour tones to our already extensive range of Hesse's NATURAL-COLOUR-OILS.
In keeping with current design trends, the Hesse NATURAL-COLOUR-OILS range delivers a gorgeous, bare wood finish on parquet and wooden furniture surfaces; which make them the perfect choice for interior areas, such as living rooms, bedrooms and staircases.
Depending on your style preference, Hesse's NATURAL-COLOUR-OILS come in a wide range of colour tones to help you achieve the desired finish – from rich ebonies, to light oaks and beeches.
As well as delivering a stunning finish on wood surfaces, Hesse's NATURAL-COLOUR-OILS are free from lead and cobalt drying agents ; which are often found in traditional oils – improving the safety of your sprayers, while still delivering excellent drying times. What's more, the use of organic alkyd resins ensure excellent surface durability, flexibility and abrasion resistance.
The superior quality of Hesse's NATURAL-COLOUR-OILS doesn't just stop there. As with all Hesse Lignal Coatings, this range is free from wood preservatives, toxic heavy metals, phthalate plasticizers and formaldehydes. NATURAL-COLOUR-OILS also meet stringent DIN EN 71-3:2002-11, DIN 53160 Part 1 and Part 2 certification.
Take a look at the video below to see how the products work:
For a limited time only, Redwood Innovations will be offering a sample box of all 21 new colour tones from the NATURAL-COLOUR-OIL range. The box will be available in the coming weeks, so to register your interest and reserve your box, please contact us on 023 9223 3310 or email sales@redwoodinnovations.co.uk