Fire Door Safety Week 2019 – common manufacturing faults all manufacturers should know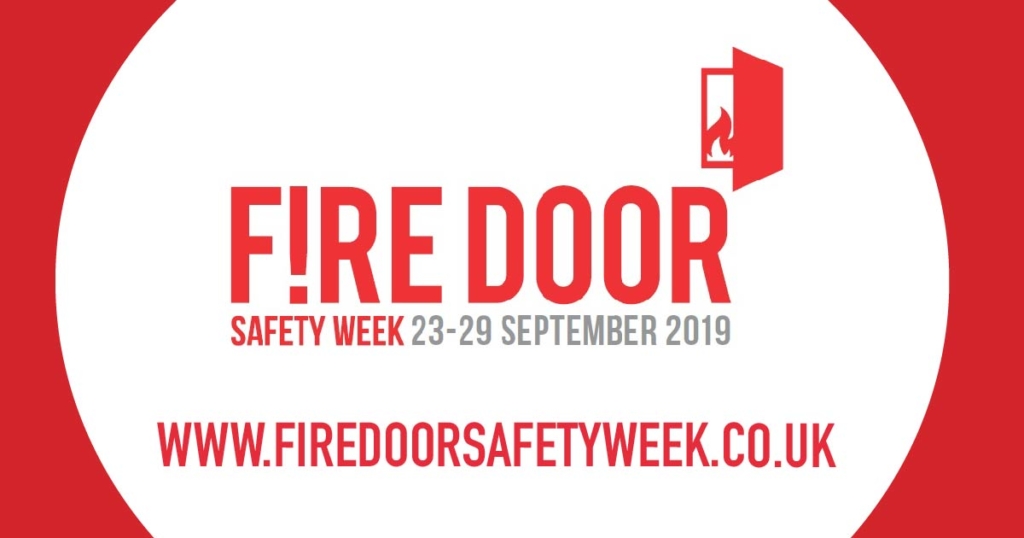 Now in its seventh year, this week marks Fire Door Safety Week (23 – 29 September) – with a particular focus on the importance of fire doors in places where people commonly sleep i.e hospital wards, hotels and B&B's.
The campaign – run by the British Woodworking Federation (BWF) – reached more than 35 million last year, and this year's campaign is hoping to be even bigger and better.
With this in mind – and as a company committed to safety and quality – Redwood Innovations are discussing some regularly-found faults with fire-doors and how to avoid them, to ensure manufacturers are compliant with the latest fire door regulations:
Improper signage
Over 1/3 of doors inspected by the FDS had incorrect signage. If manufacturers don't have the appropriate signage on their doors, they cannot qualify to meet all industry regulations.
Unsuitable hinges
Standard height fire doors should have a minimum of three hinges to prevent the door from warping in the event of a fire, and always use intumescent hinge plates for maximum effectiveness.
Missing door seals
In a 2018 report by the FS, 61% of fire doors inspected had fire or smoke seals missing or had been installed incorrectly.
Using the right wood finish coatings
A well designed timber fire door should delay the spread of fire and smoke without restricting people and goods from escaping the fire. When fire-retardant coatings, or 'reactive coatings', are subject to excessive heat (120°C and above), the paint will intumesce (swell up) and form a carbon layer. The carbon layer thermally insulates the timber and results in the release of water vapour to help cool down the substrate; slowing down the heat's impact and increasing the burn through time to 30 or 60 minutes.
Here at Redwood, our fire retardant coatings for a range of substrates are available in water and PUbased forms and tested to EN 13501-1 standards. These certified coatings still offer manufacturers the desired decorative finish, while also ensuring the finished product meets stringent health and safety requirements. We can also offer intumescent coatings with fire ratings of 30 and 60 minutes utilising the latest intumescent technology.
However, fire-retardant coatings are only part of the solution and manufacturers should take all factors into account to ensure fire doors are compliant. To find out more about Fire Door Safety week click here.
If you'd like to find out more about our wide range of wood coatings, abrasives & adhesives, and how they can help you adhere to current fire door regulations, give our technical team a call on 023 9223 3310 or email us at sales@redwoodinnovations.co.uk