FAQ – How do joinery factories dispose of their empty IBCs and do Redwood offer any solutions?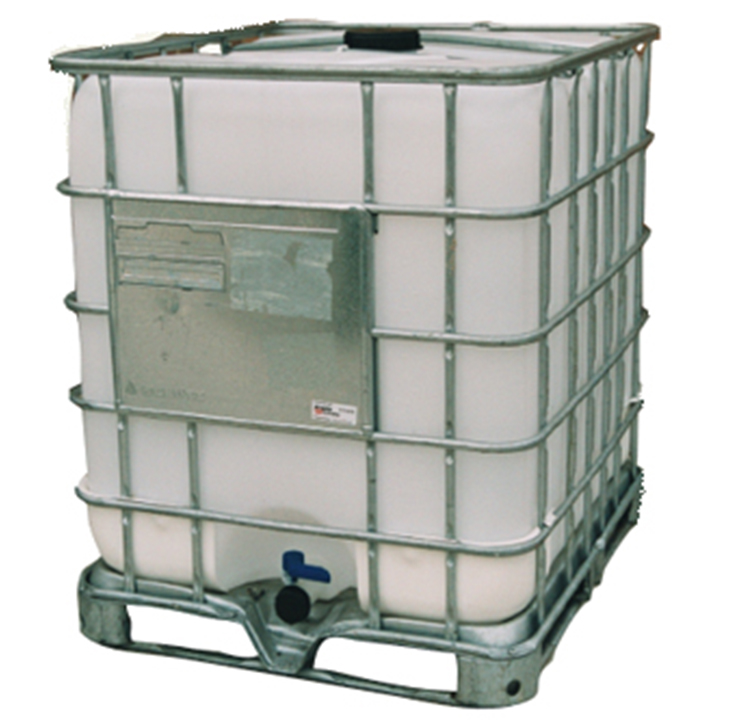 Responsible disposal of IBCs should be a priority for manufacturers, and the methods which are employed to do so will largely depend on the type of IBCs being disposed of. Here at Redwood we're frequently asked by our customers about the most suitable disposal methods, so with this in mind, we've summarised a simple and easy-to-follow best practice process to make sure you're meeting hazard disposal regulations:
1. Determine whether the materials are 'hazardous'
Generally speaking, any materials that could cause potential harm to humans or the environment are considered hazardous. In most cases you can check the waste code or codes associated with your type of waste – it'll have an asterisk if it's hazardous. However, some waste may have both hazardous and non-hazardous entries, depending on whether it contains dangerous substances at or above certain levels.
If you determine that the IBC container did contain hazardous materials or you're simply not sure, the best course of action is to contact an authorised business to collect, recycle or dispose of your containers.
If the materials aren't hazardous, move onto the next step…
2. Pre-treat your IBC containers
Under Landfill Regulations implemented across the UK, landfill sites are no longer be able to accept waste unless it has been pre-treated.
To pre-treat IBC containers, first of all make sure they're completely empty.
A container is "empty" when all of the following conditions are met:
Liquid hazardous material containers:
No liquid can drain from it when tilted in any direction
There is no hazardous material remaining that can feasibly be removed
The walls have no encrusted material on them
Solid or non-pourable hazardous material containers (powders, sludges, grease, and thick resins):
The interior surface is scraped clean, with no residual material leftover
Once again, if the container does not qualify as empty and cannot be done so easily, contact an authorised business to collect, recycle or dispose of your containers.
You must register as a waste carrier if you want to dispose of your own waste regularly and you may also need to apply for a waste permit.
3. Package your containers ready for collection
Once you've treated your IBC containers, they can then be collected to either be professionally disposed or recycled.
4. Try Redwood Innovations innovative stackable crates
Our collapsible storage crates come in sizes of 250kg & 1000kg and have been specifically designed to take up minimal space; combating the tiresome issue of storing old IBC containers. These environmentally friendly crates are collected free of charge after use, minimising the hassle of disposing of your IBC containers. What's more, customers who've purchased our stackable crates have seen a noticeable reduction in adhesive wastage.
If you'd like to find out more about our stackable crates, get in contact with us today on 023 9223 3310 or email us at sales@redwoodinnovations.co.uk