Everything you need to know about water-based finishes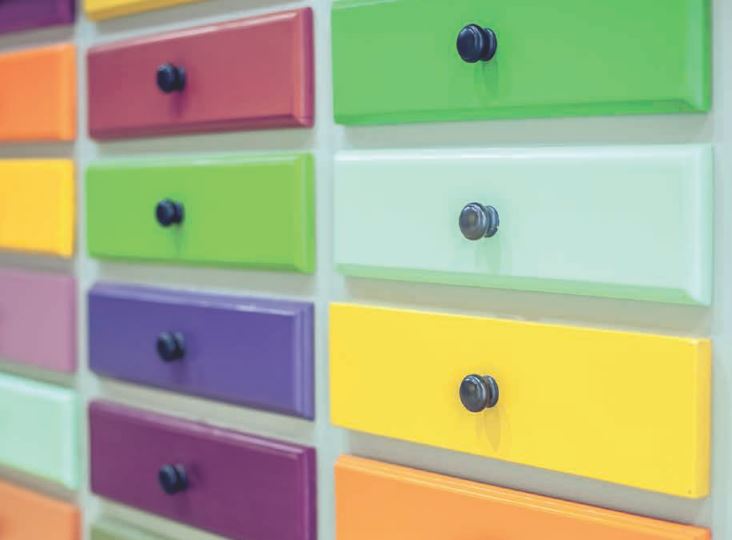 Unsure about committing your business to solvent-free finishing? Perhaps Hesse can change your mind… 
A long-term relationship is supposed to be a growing experience for both partners, and Redwood's decade-long love-in with German coatings maker Hesse Lignal is no exception. We've taken some important cues from Hesse. In fact, it was their commitment to water-based finishes that prompted us to embrace the 'solvent-free' ideal.  
The advantages of water-based finishes over their solvent-based predecessors are obvious. They're less toxic, kinder to the environment and add less to your carbon footprint.  
But those are secondary considerations. In their dealings with customers, sales teams at supplier companies deal with the same question over and over again: "I'm a professional woodworker. Can I trust your water-based finishes to get the job done?" Redwood's no exception. We often find ourselves having to explain and justify the characteristics of the products we stock.  
Consider, for instance, the way that many water-based finishes won't "go off" properly without a temperature-controlled environment to ensure proper crosslinking. Although the requirement for a dedicated drying room is perfectly reasonable, some businesses may find it difficult to comply with. 
And some are also likely to pick up on issues like paradoxical toxicity. (Water-based finishes are more biocompatible than solvent-based, so won't trigger a cough reflex…making facemasks more, not less, important.) 
The truth is that solvent-based finishes are a tough act to follow. The companies which developed them have had decades in the marketplace, and have leveraged that experience to cover all the bases. As new kids on the block, makers of water-based products have to demonstrate, not just a single solution, but a whole set of capabilities that is extensive enough to service the entire spectrum of customer requirements. 
Hesse's response to this challenge has been as thorough as you could wish. In fact, they've upped the ante for the makers of solvent-free finishes by coming up with, not one, but two distinct product ranges.  
Their single-component offer comprises primer, topcoat and lacquer, all optimised for volume production with rapid drying times, extensive colour matching capabilities and excellent filling characteristics designed to reduce the required number of coats.  
Meanwhile, their dual-component range combines a sandable primer with topcoats and lacquers that offer unparalleled durability for a water-based solution…and that carry the desirable EN71-3 'toy-ready' certification. 
If you're operating a professional woodworking operation, you owe it to your customers to learn about Hesse's water-based finishes. Give Redwood a ring on 023 9223 3310 to learn more.