Redwood launch EcoSpray system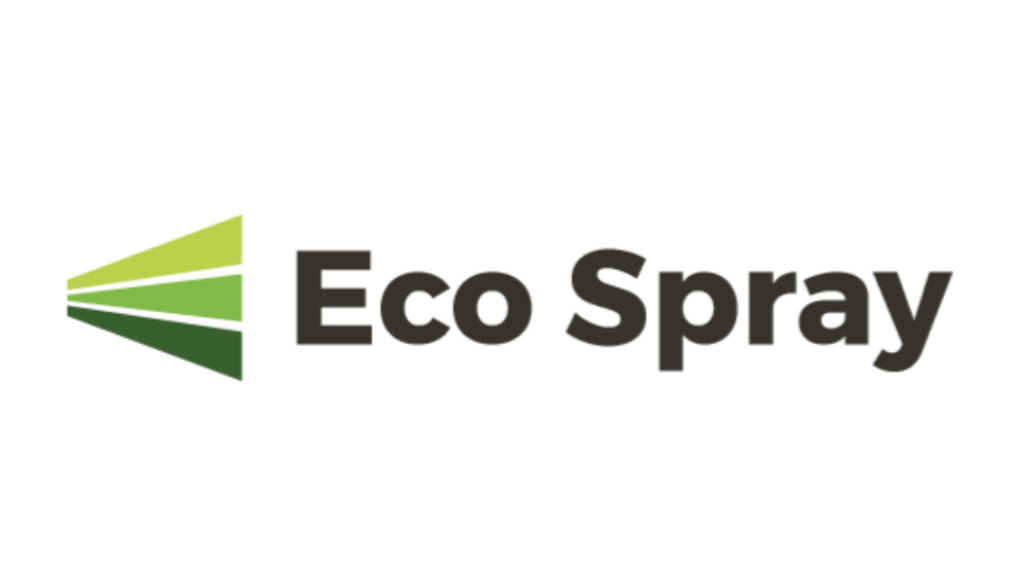 Redwood is excited to announce the launch of its EcoSpray system – the economical and environmentally friendly adhesive solution.
Typically, upholsterers and shopfitters use spray adhesive that is supplied in cannisters. This is ideal in scenarios outside of the workshop and when little adhesive is needed. However, these cannisters are costly and typically not recyclable.
Redwood's EcoSpray system uses a pressure pot which delivers the pressure required to force the adhesive through the spray gun. Both systems are very similar; however, the EcoSpray adhesive is supplied in a 20kg recyclable drum. This can be poured into the pressure pot; rather than fed through from a pressurised cannister.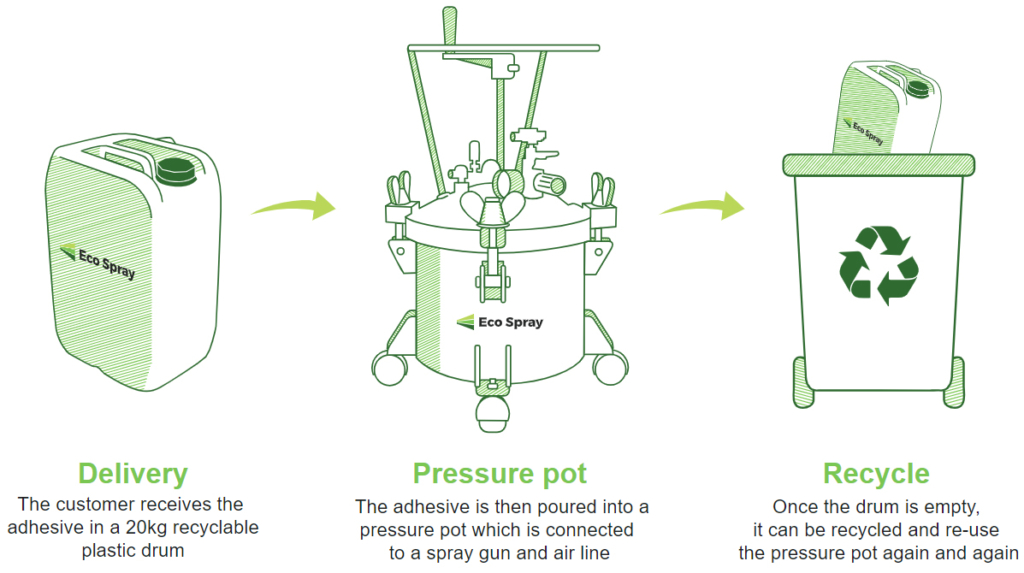 We have seen many customers move away from the traditional canister-based system and over to the EcoSpray system due to a number of benefits, including long-term cost savings. However, the EcoSpray system isn't suitable for everyone.
Take a look at the advantages and disadvantages of each system below to find out which system is ideal for your needs.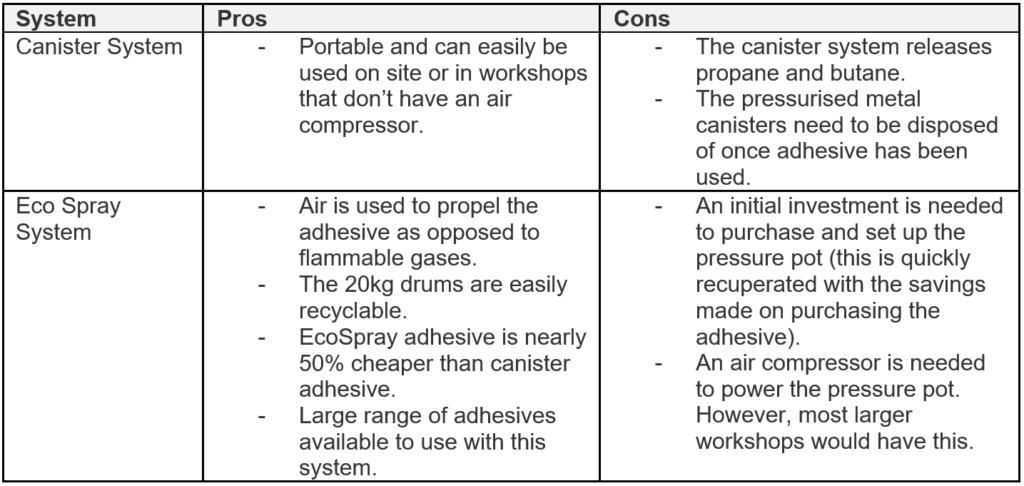 We stock both traditional canisters and EcoSpray drums in our warehouse. If you are unsure which system is right for you, please contact our sales team who will be happy to answer any further questions.