5 woodfinishing trends to watch out for in 2020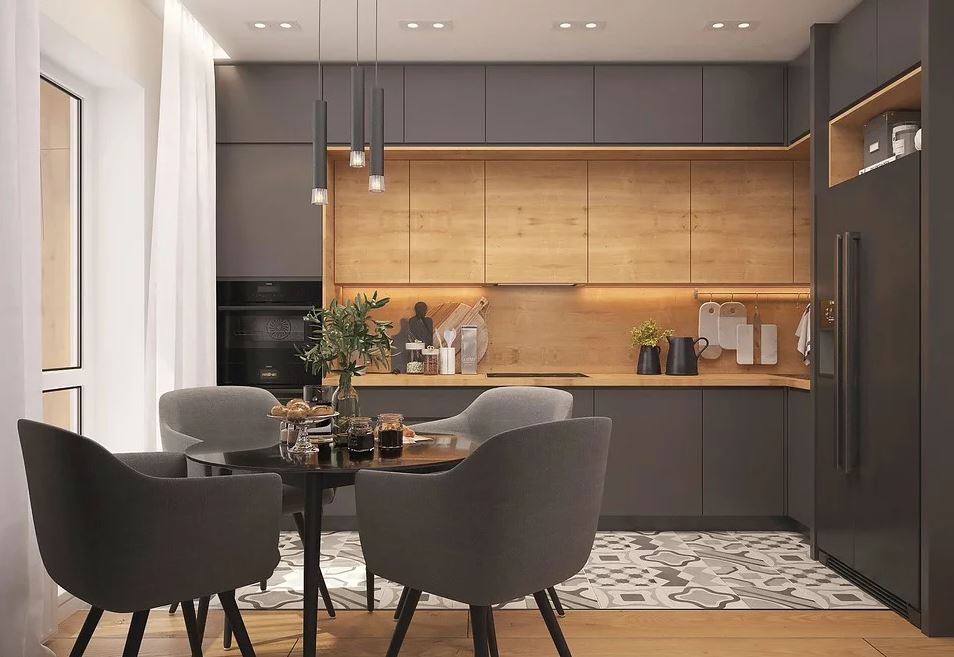 With 2020 just around the corner, woodfinishing trends for the coming year are no doubt on the minds of many furniture, shopfitting & marine manufacturers.
This year has seen the rise in popularity of several trends, including the 'bare' wood and metallic effect – but will this continue into 2020 or can we expect to see new trends take the lead? Here are 5 woodfinishing trends we'll be watching out for in 2020:
1. The 'reclaimed' look
The more natural wood look has been extremely popular in recent years in every area of design – from kitchens in the home, to high street restaurant chains – and we only expect this to grow in 2020, as consumers continue to become even more environmentally conscious.
Thanks to the huge influence of Scandianvia's 'Hygge' concept, manufacturers have adopted this concept when it comes to furniture also; offering consumers very minimalist, lightly-coloured finishes, inspired by nature.
With Hesse's INVIPRO-OIL, manufacturers can achieve the natural, untreated look on wood surfaces in seconds; while also offering full surface protection.
2. Grey
Due to a move towards a more industrial look, grey wood finishes have also
seen a spike in popularity. From smooth, seamless lines, to edgy, concrete finishes – the trend has been particularly noticeable in the kitchen manufacturing industry. With Hesse's effect lacquer range, manufacturers have a multitude of possibilities for achieving the desired grey finish on wood surfaces.
3. Darker woods
While the focus in recent years has been on creating light, airy spaces, we're also starting to see darker wood finishes make a return. From deep red mahoganies, to an antique cherry wood, Hesse offer manufacturers a variety of darker finishes to stay on trend.
4. Metallic
Metallics – in particular rose gold and copper effects – have arguably been the biggest interior trend of 2019 and we expect no different in 2020. From coffee tables, light fixtures, sofa legs, bar stools and more – manufacturers have clearly taken note of this trend. As well as this, metallics can also greatly compliment natural wood finishes. Hesse have a great range of copper and brass effect lacquers for manufacturers – all of which are formaldehyde-free and free from aromatic isocyanates.
5. Marble effect
A marble finish is popular with many; however, it can be extremely expensive. This is where creating a marble effect on wood surfaces can provide the perfect alternative for manufacturers and their customers looking to keep up with the latest woodfinishing trends.
Redwood Innovations are proud to be the no.1 UK stockist of world-renowned lacquer manufacturer – Hesse Lignal. To find out more about the range and how we can help you, take a look at our brochure or enquire here today.