5 common wide belt problems & how to solve them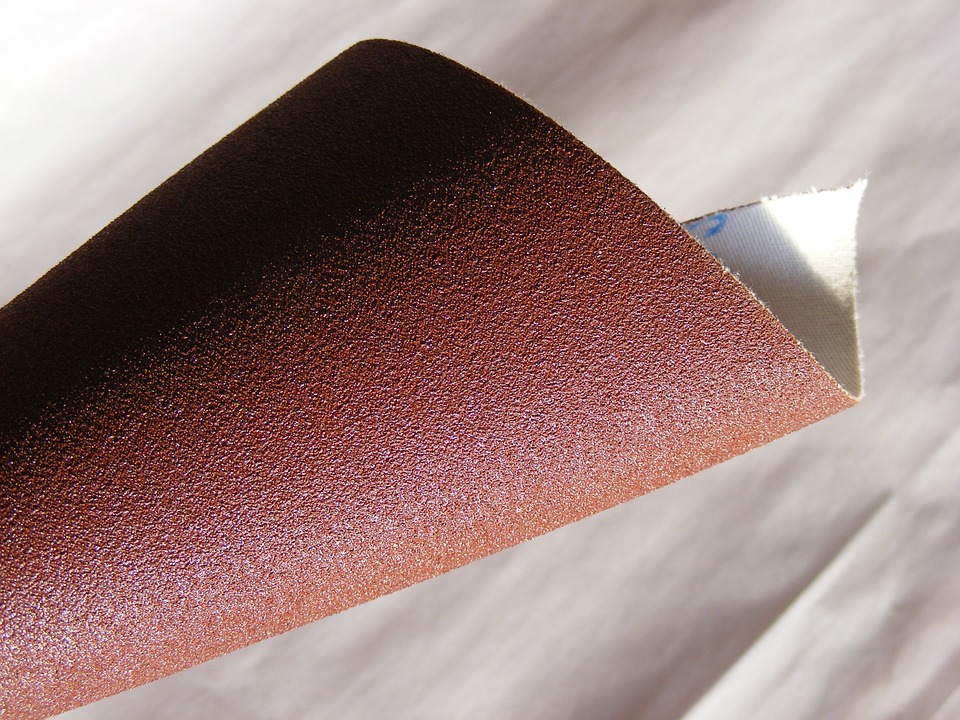 Wide belts can offer manufacturers greater reliability, variety & robustness compared to traditional abrasives; however if used incorrectly, wide belts can soon become worn down and offer a less than perfect finish. From excessive dust production, to chatter marks – these are some of the most common issues faced.
In our latest blog we're discussing some best practise for using wide sanding belts, to help you minimise problems, reduce maintenance costs and therefore boost productivity:
1. Chatter marks
Chatter marks are often the result of a splice on the abrasive belt. To prevent this, there are a few things manufacturers should do:
Make sure your contact roller has the proper rubber hardness (durometer) for your application. You may be using the wrong type of roller for your application – metal or hard durometer rollers should only be used for stock removal.
Check to make sure that the hold down roller is adjusted correctly based on your application and surface thickness.
Make sure you're using the correct belt joint for your application.
2. Excessive dust production
To ensure occupational safety, it's paramount that manufacturers keep dust production to a minimum. If you find that dust is collecting in your machine, your dust extraction system may need reviewing to ensure it is working properly. If you're unsure, use an air flow meter and calculator to check the CFM (cubic feet per minute) for your dust extraction system, and make sure that it is operating to the manufacturer's specification.
3. Burned belts
Overloading belts can cause them to burn; meaning manufactures often find themselves shelling out for new belts, which could've been avoided with the right production processes. Here are some things to consider:
Removal rate – you may be trying to remove too much in one go. The grit of your belt will determine how much material you can remove. Also consider the material you're sanding – for example, if you're sanding a very soft wood, such as pine, there will generally be more loading as these woods have a higher resin content.
Sanding location – using only a certain area of the belt can soon lead to the wear and tear of belts. Be sure to use the whole breadth of your abrasive belt to ensure you get maximum usage from it.
Resin build up – You may have glue or resin built up on the work piece itself, leading to additional residue getting caught up on the belt, as a result of the heat produced from the sanding action.
4. Wavy lines
If you find your surface has wavy line after sanding, this could be a result of either the machine or the sandpaper. To identify the cause, consider the following:
Contact roller – ensure you're using the correct roller for the surface. Using a roller that is too soft or has the incorrect grit for the material can often lead to a wavy finish.
Belt – If you've overloaded the belt or you've had a long interval between belt changes, this could also explain why the surface finish is wavy.
Grit combo – Trying to remove too much material at first, or skipping too many grits, can also lead to an undesired finish on surfaces.
5. Belt tracking off the machine
If your belt isn't tracking properly this can lead to a whole host of problems. Reasons for belt tracking can include: tension pressure, removal rate and improper storage of the belts, leading to damage.
At Redwood we stock a number of wide belts – suitable for a variety of wood, metal & glass applications. Take a look at our range here. You can also contact our technical department on 023 9223 3310 or at sales@redwoodinnovations.co.uk, who will be able to advise you on the best belts for your application.