Redwood's 2019 kitchen trends predictions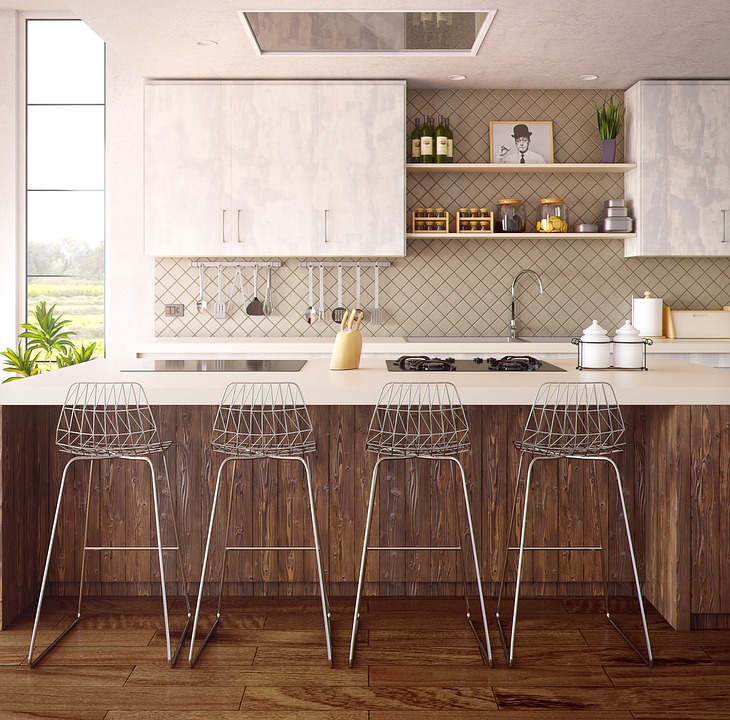 The kitchen is the heart of the home for many and over the years we've seen the design elements of kitchens evolve dramatically. From a class country feel to modern, warehouse-style cabinets – a lot can be achieved simply by the type of lacquer you use. With this in mind, we're rounding up some of our top 2019 colour predictions to watch out for and how you can achieve them with our award-winning Hesse Lignal products:
1. The 'eco' effect
As the eco-trend continues to have its moment, this will no doubt translate into our homes as well. Stats from Pinterest show that searches for 'eco kitchens' have risen by 164%, those for organic materials' have gone up by 139% and 'Plywood' has seen a 139% increase. In fact, Hesse's PUR-natural wood effect DE 42900-004 10: 1 with hardener DR 4070 is one of our most popular products, helping professionals to achieve a rustic look. You can find out more about our Hesse effects range here.
2. Light copper
Another big trend for 2018 – which we expect to continue in 2019 – was the industrial look. Metallic copper and gold colours in particular give kitchens a new lease of life, bringing a feeling of warmth and luxury to the kitchen. Hesse's Hydro Metallic Lacquer HB 65445 is an ideal match for those looking to achieve the warm copper-look and we can tailor the colour in our workshop to fit your requirements.
3. Concrete
Continuing with the industrial theme, concrete has been another standout trend we've seen in demand from our customers. Ideal for those who want to make a statement in their kitchen, Hesse's multi-coat lacquer can help you achieve the desired concrete look.
4. Brighter and bolder
Over the years, kitchen cabinet colours have remained fairly neutral. However, thanks to the surge in popularity of bold yellows, blues and even purples, people are no longer afraid to bring a bit of colour to their kitchens. Redwood's database contains over 5000 shades and we're proud to offer custom colour services, which you can enquire about here.
5. Hygge
While some will take a more bold approach, organic/natural colours will still be as popular as ever – inspired by the minimalist, Scandanavian 'Hygge' movement, less is more and Hesse's PU multi-coat lacquers are a great choice – delivering high quality results, to help professionals achieve a natural, cleaner look.
Redwood Innovations are proud to be the no.1 stockist of world-renowned lacquer manufacturer – Hesse Lignal. To find out more about the range and how we can help you, enquire here today.